2022 Line Up
Saturday 20th August
11:00 – Will Forrester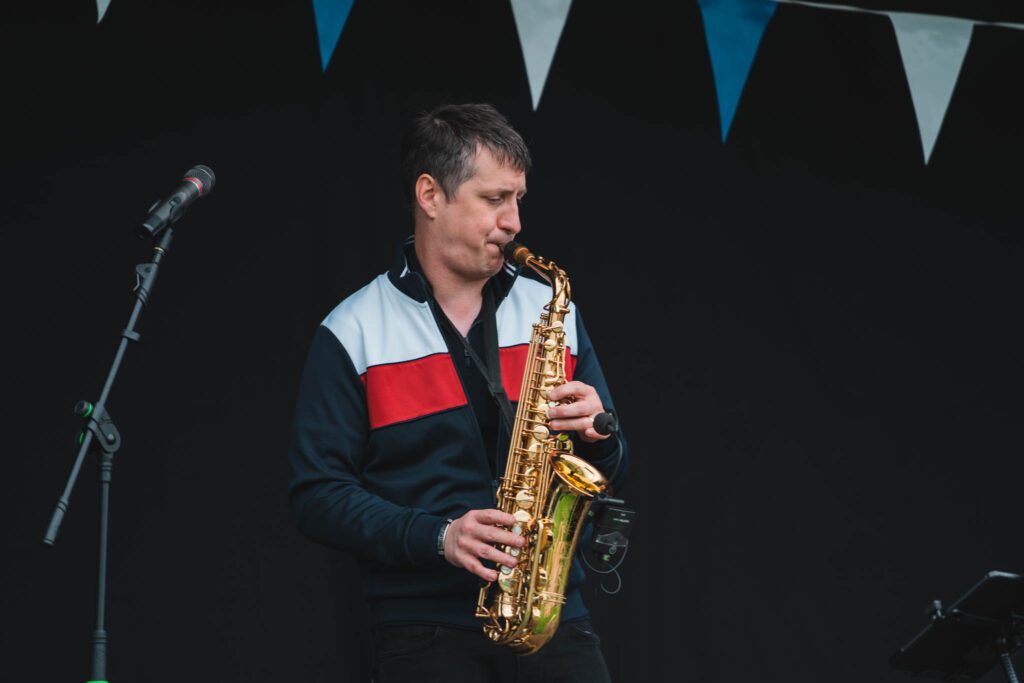 Will has been playing the sax for over 30 years, currently the main sax player for the UK's No1
Tribute to UB40, The UB40 Experience, he can be seen playing all around the country to sell out
crowds. Will can also be seen playing in the clubs around Leeds with local DJ's, and as a solo sax
at events all around the country.
12:15 – Tommy
13:30 – Alex Eva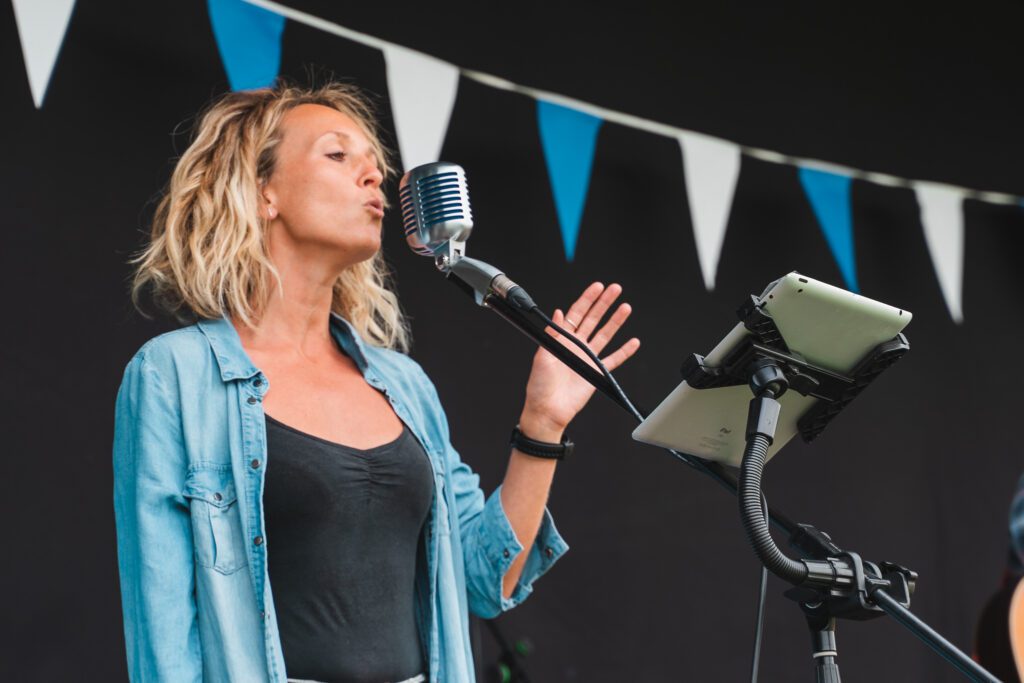 Alex Eva is a Leeds-based singer-songwriter with a passion for music who captures her audience's
attention wherever she sing's. She's been compared to Susanne Sundfør & Adele, with a soaring
ethereal vocal & musical style that is both uplifting yet soulful, otherworldly yet familiar. Alex Eva is
an experienced performer & offers something for everyone.
15:00 – The Climate Stripes
3 piece original rock/blues band hailing from the North West
16:15 – Pearl Natasha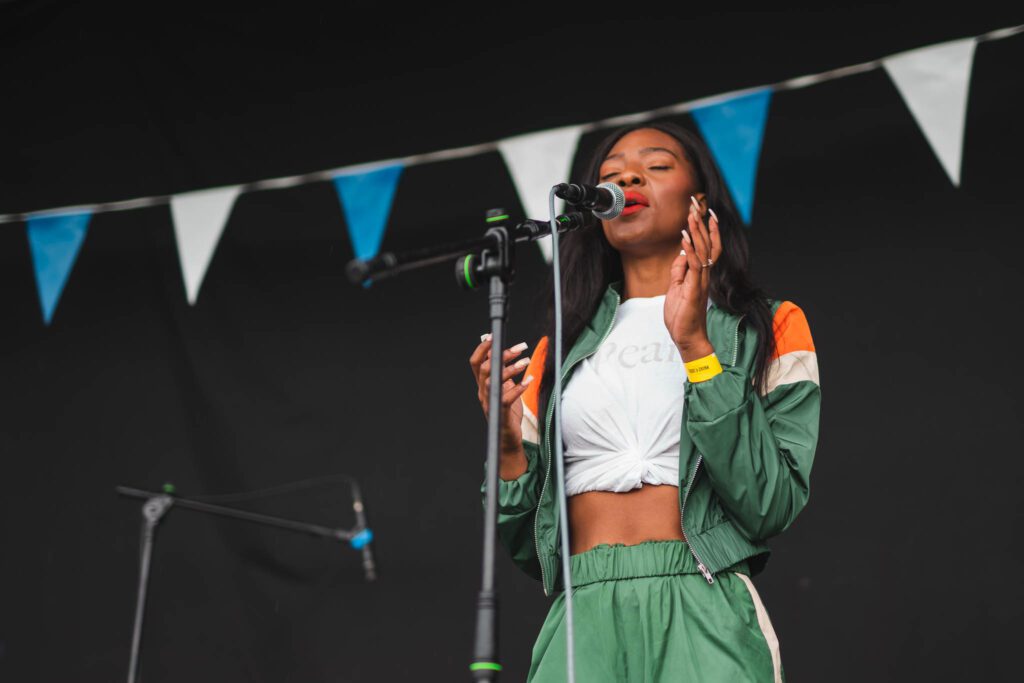 17:30 – Last Train Home
7 piece professional covers band, performing a variety of popular hits
Sunday 21st August
11:00 – Will Forrester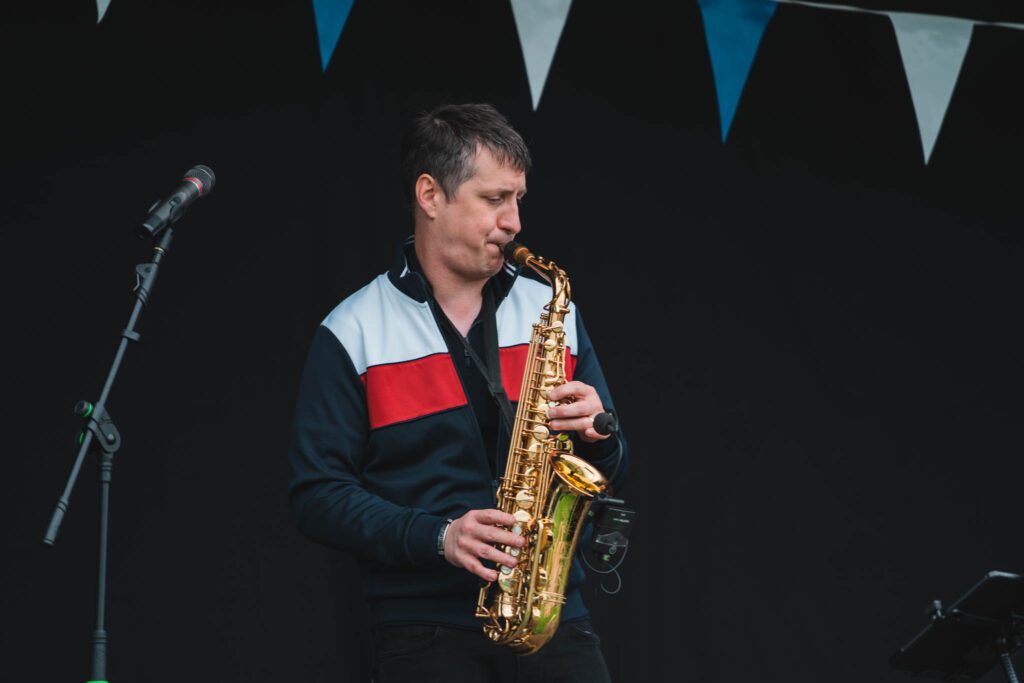 Will has been playing the sax for over 30 years, currently the main sax player for the UK's No1
Tribute to UB40, The UB40 Experience, he can be seen playing all around the country to sell out
crowds. Will can also be seen playing in the clubs around Leeds with local DJ's, and as a solo sax
at events all around the country.
12:15 – Geri Ward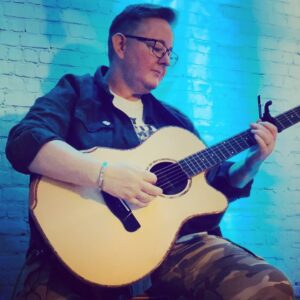 Geri has over 20 years previous experience as a Pro Vocalist. Now out of retirement, re-inventing herself as a "Solo Acoustic Performer", bringing you
a selection of cover songs from an array of genres. Geri's unique alto-powerhouse vocals, really are something else!
13:30 – CB3 Acoustic Trio
Fun and feel-good acoustic act, performing feel-good songs to get audiences on their feet! Lead by singer Charlotte Beatrice, with her impressive and distinctive voice.
15:00 – Carioca Soul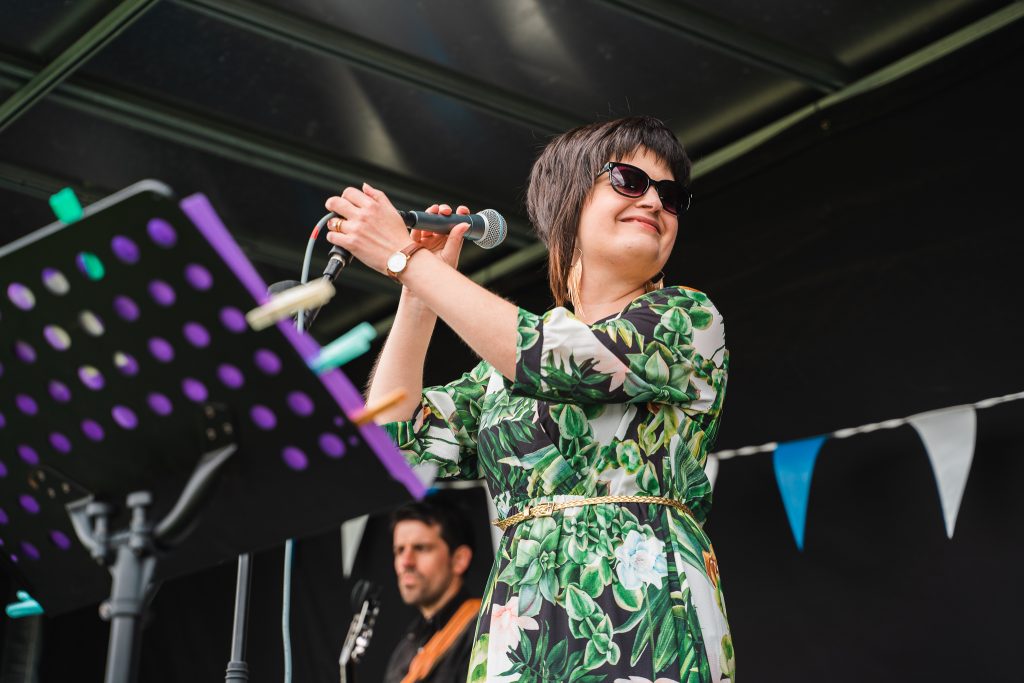 A soulful contemporary four-piece inspired by Sergio Mendes and Brazil 66
16:15 – Danny Charles
Danny is a fantastic acoustic and electric guitarist with a soulful voice who brings a bit of cool to
any event he plays. With a repertoire that spans pop, indie, soul and classic rock Danny keeps
audiences captivated from start to finish.
17:30 – Ibiza Sax
Unique dance and Sax duo, fronted by experienced saxophonist Will Forrester