Alongside our Cookery Theatre partner (TBA) will be hosting an incredible weekend of cooking demonstrations, with both established and up-and-coming chefs in the region showcasing their skills.
Thinking of joining us? This live entertainment is included in the price of your ticket!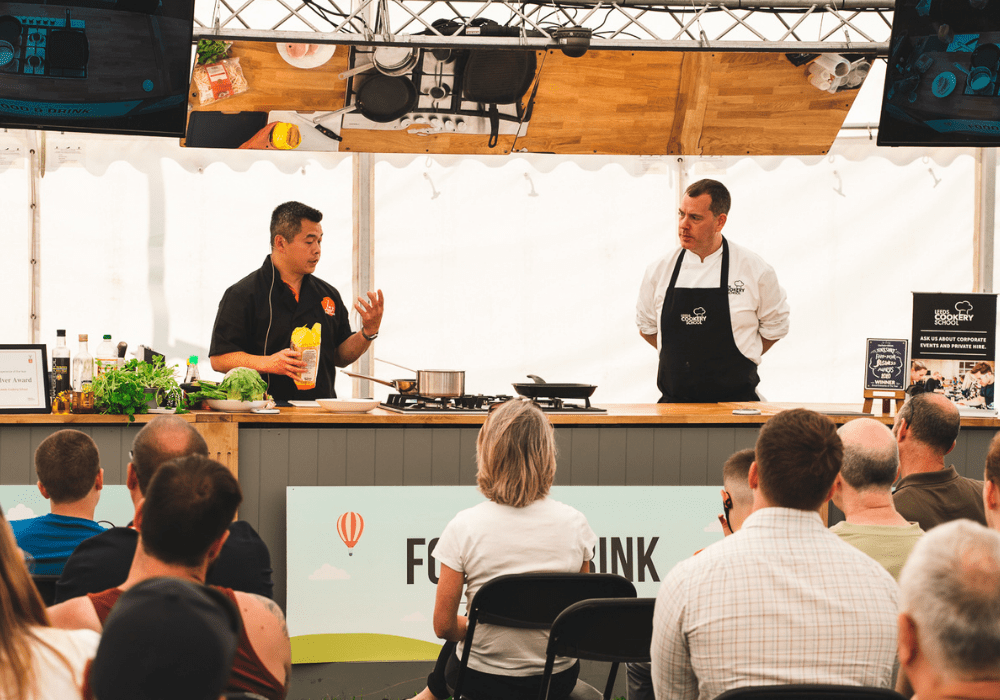 2022 Line Up To Be Announced!
Check out our 2021 Ripley Castle (Harrogate) line up below
Ripley Castle, Harrogate

Saturday 28th August
Pawel Cekala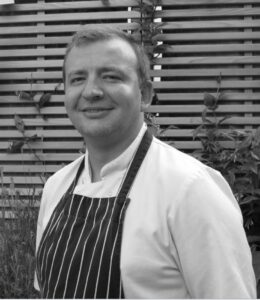 A very early hint to my future passion emerged aged 12, when I first got the taste for a career as a
chef. Once given the choice, I opted to join a technical hotel school where my journey really began.
Aged just 18 and living in Poland, I gained my first experience working within the hospitality trade.
Keen to absorb as much as I could, aged 22, I moved to the UK and joined an independent Italian
restaurant. I began to appreciate working for a company that was all about fresh produce and
quality of ingredients. I guess that stayed with me until this day. Having spent some time in the UK in
various chef roles, I had the opportunity to join a progressive and exciting team at The West Park in
Harrogate, taking the position of Head Chef. After a short time with the team, I earned my first
rosette and continue to strive for my second. My passion is emersed in creating exceptional dishes
with the freshest of produce and bringing a true experience to the table. It drives my every day.
Craig Rogan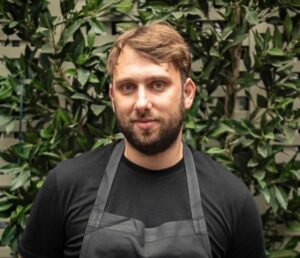 Craig, Executive Head Chef of Leeds' stunning boutique hotel Dakota, brings over 12 years of
experience as a fine dining chef, having worked at some of the UK's most reputable hotels and
several Michelin star and AA Rosette standard restaurants. Including Manchester House, L'enclume,
Cartmel, Fera at Claridges, London and most recently, The Grand Hotel in York. Experimental food
and artistic presentation are just two things that Craig is well-known for, as well as exploring the use
of new and ambitious processes and ingredients.
Chris McPhee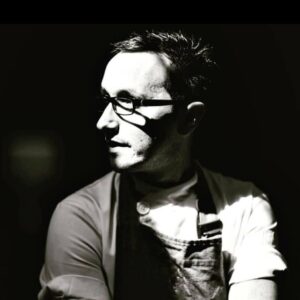 Chef Chris McPhee has a wealth of experience after working at several prestigious dining destinations. From the Michelin Starred Three Chimneys restaurant with rooms on the Isle of Skye, to North Yorkshire's Swinton Park Hotel. Now taking the reins at Knaresborough's General Tarleton, a stunning 18th century coaching inn with a 'local and luxury' personality. Yorkshire suppliers mean the world to Chris with an ethos of if 'it's not within 30 miles of us, we're not using it'. Expect clean and precise cooking with ingredients foraged and grown by Chris.
Cocktail Masterclass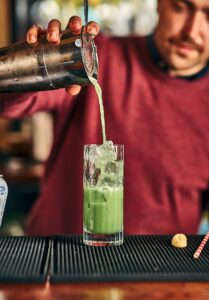 Three's A Crowd is a modern gastro pub in Harrogate, serving quality British food in a relaxed setting,
using the best possible ingredients. With their ever-changing food menu and exciting drinks list,
they're the perfect place to share a meal with friends and family.
Charles has teamed up with Havana Club to give a masterclass on all things rum. From the history of
rum production to finding out how they make their signature TAC Nuclear Pina Colada. Be sure to
turn up and be part of Three's A Crowd's afternoon of rum fun.
Natalie Firth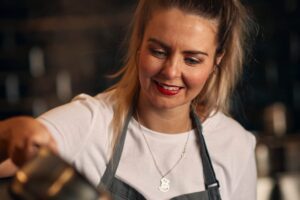 Natalie Firth is the chef owner of Just The Fox Kitchen, an event catering and premium meal prep
delivery company based in Yorkshire.
Before Natalie started Just The Fox Kitchen she was the Executive Chef for Matt Healy's Gron Kafes where she really fell in love with creating recipes that were delicious and nutritious. Natalie has a real passion for creating meals that are vibrant and full of flavour, taking inspiration from around the world and her travels. Natalie uses quality ingredients, creating positive working relationships with other small business like the local butchers, fishmongers and green grocers. There is no negative diet culture here, Natalie believes in the concept on intuitive nutrition and eating food that makes you feel great inside and out. Natalie will be cooking one of her signature nourish bowls: Feta stuffed meatballs, with charred courgettes, jewelled Israeli cous cous, roasted garlic yogurt, salsa verde and crushed hazelnuts.
Mary Jane Walker & Rosie Wilkinson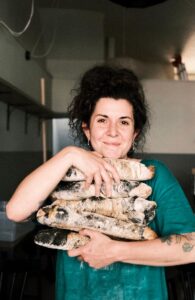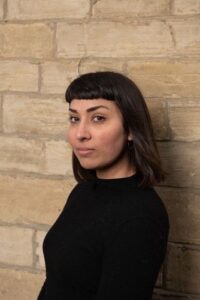 Rosie gained her experience from two of the most established bakeries in Yorkshire, Leeds Bread Cooperative and Haxby Bakehouse. During the past 5 years she has combined technical skill with her appreciation of growing and sourcing quality food. You can often find her carrying an old flour sack into the bakery filled with fruit and vegetables from her allotment! Come to Cora and you will find innovative bread and pastries, produced using organic flours and confident flavours and textures.
MJ honed her craft as the head baker at Baltzersens, which formed her love for a minimalist, Scandinavian inspired aesthetic.
She then went on to create her own modern cake business, 'Two Forms cake studio' in which she was commissioned to create a cake to celebrate the 10th anniversary of the Hepworth Gallery and the opening of the new Barbara Hepworth exhibition.
MJ has a clean, modern and considered approach to pastry and is most excited to be pushing the boundaries of flavour combinations in collaboration with Chef Patron Liz Cottam.
Sunday 29th August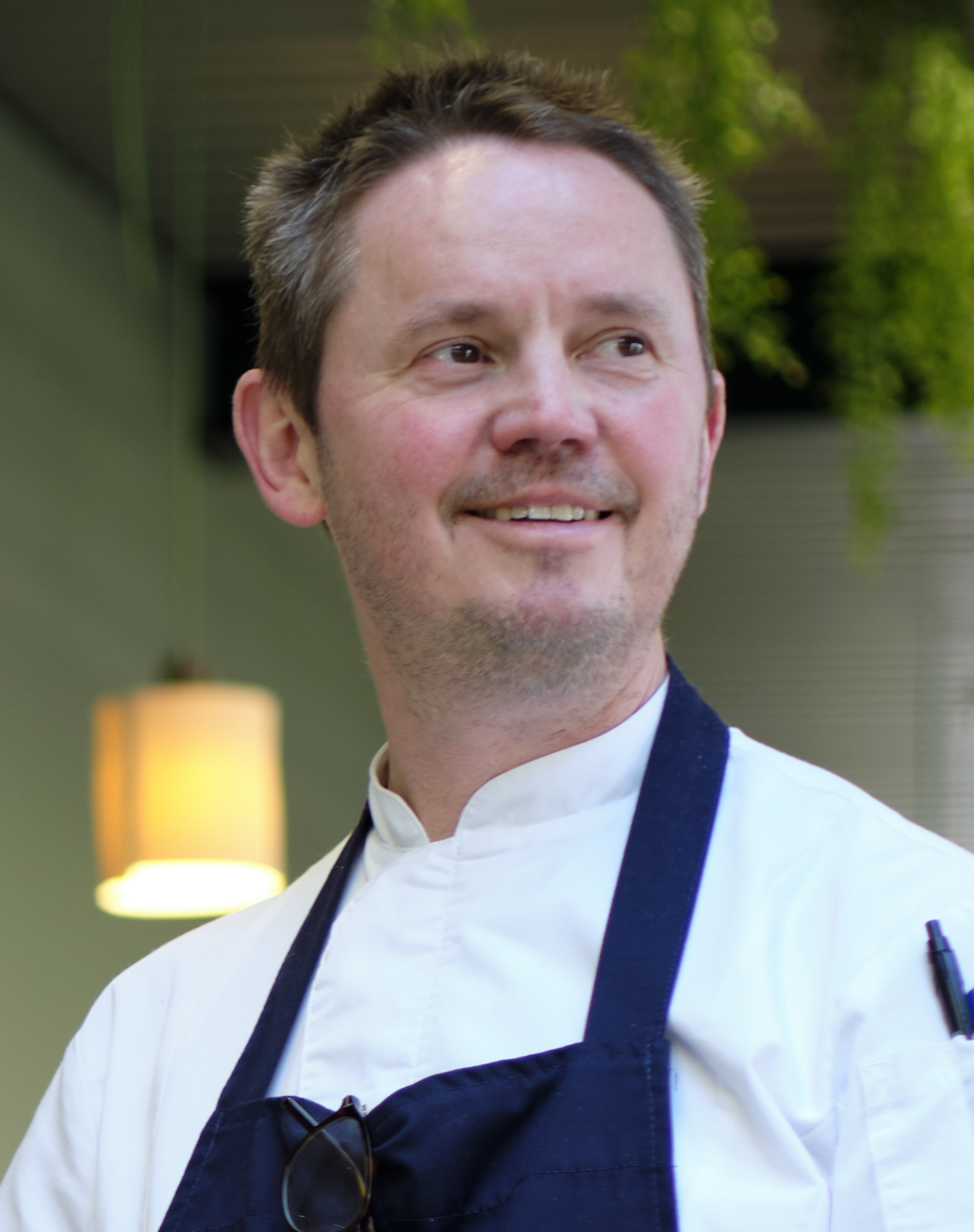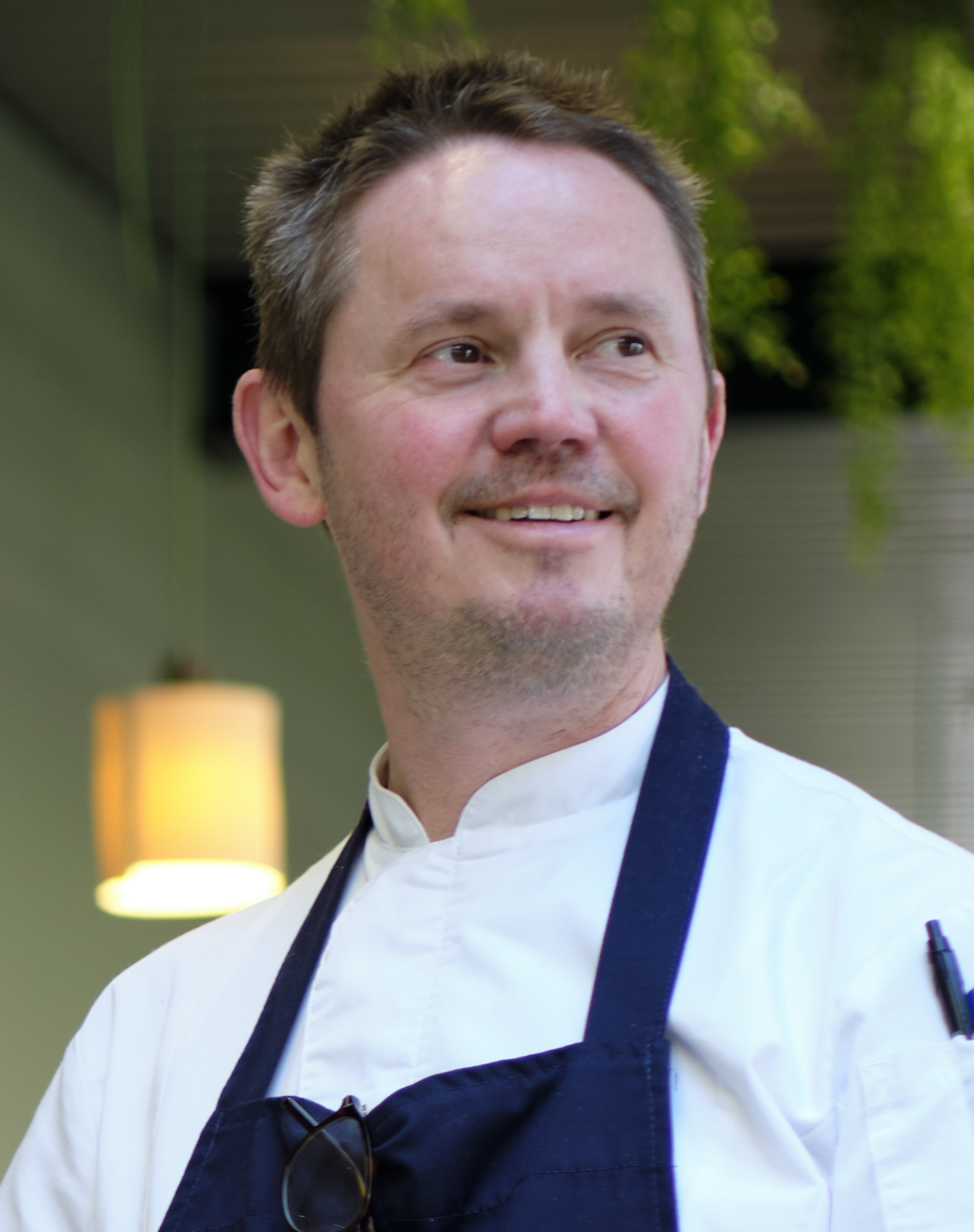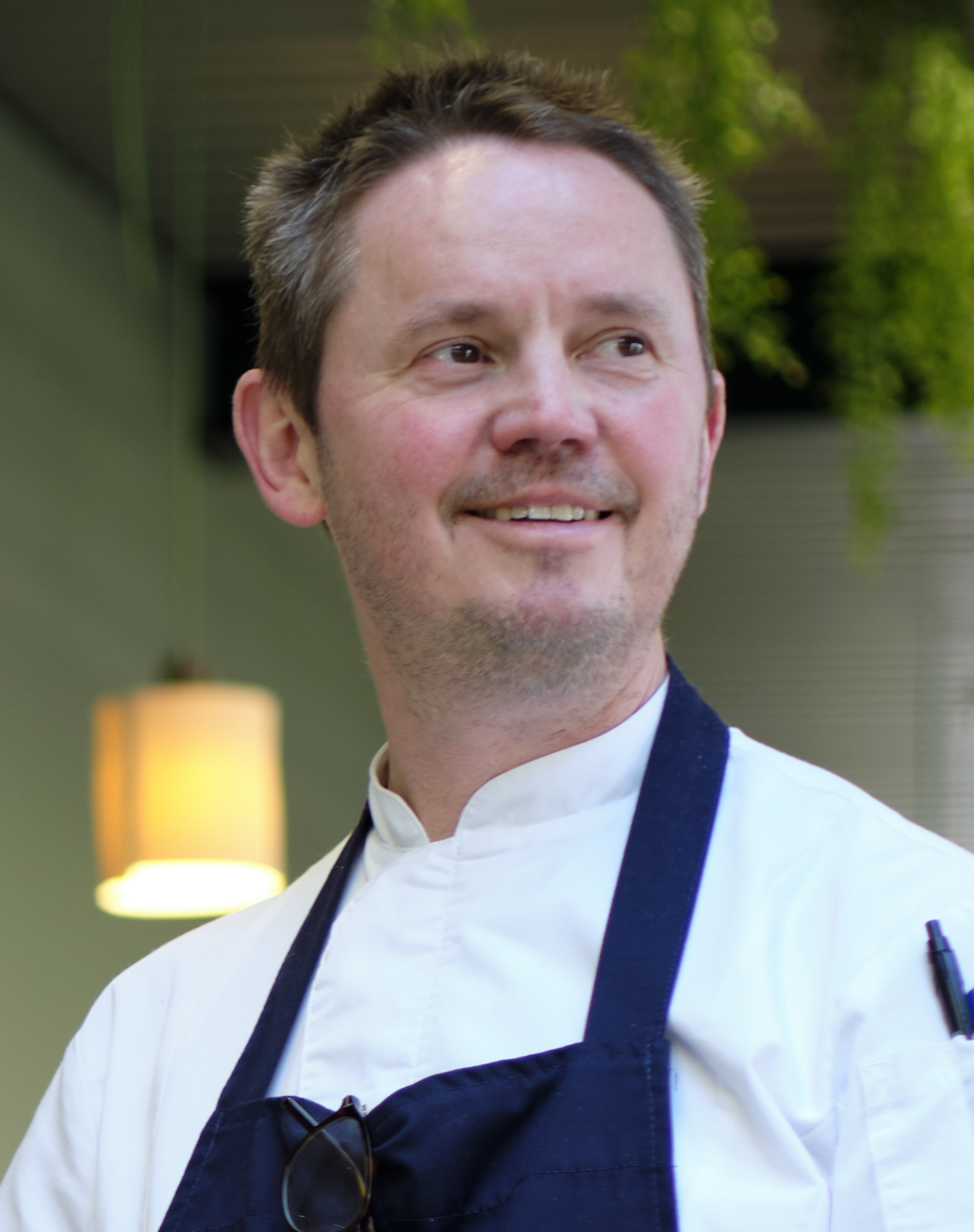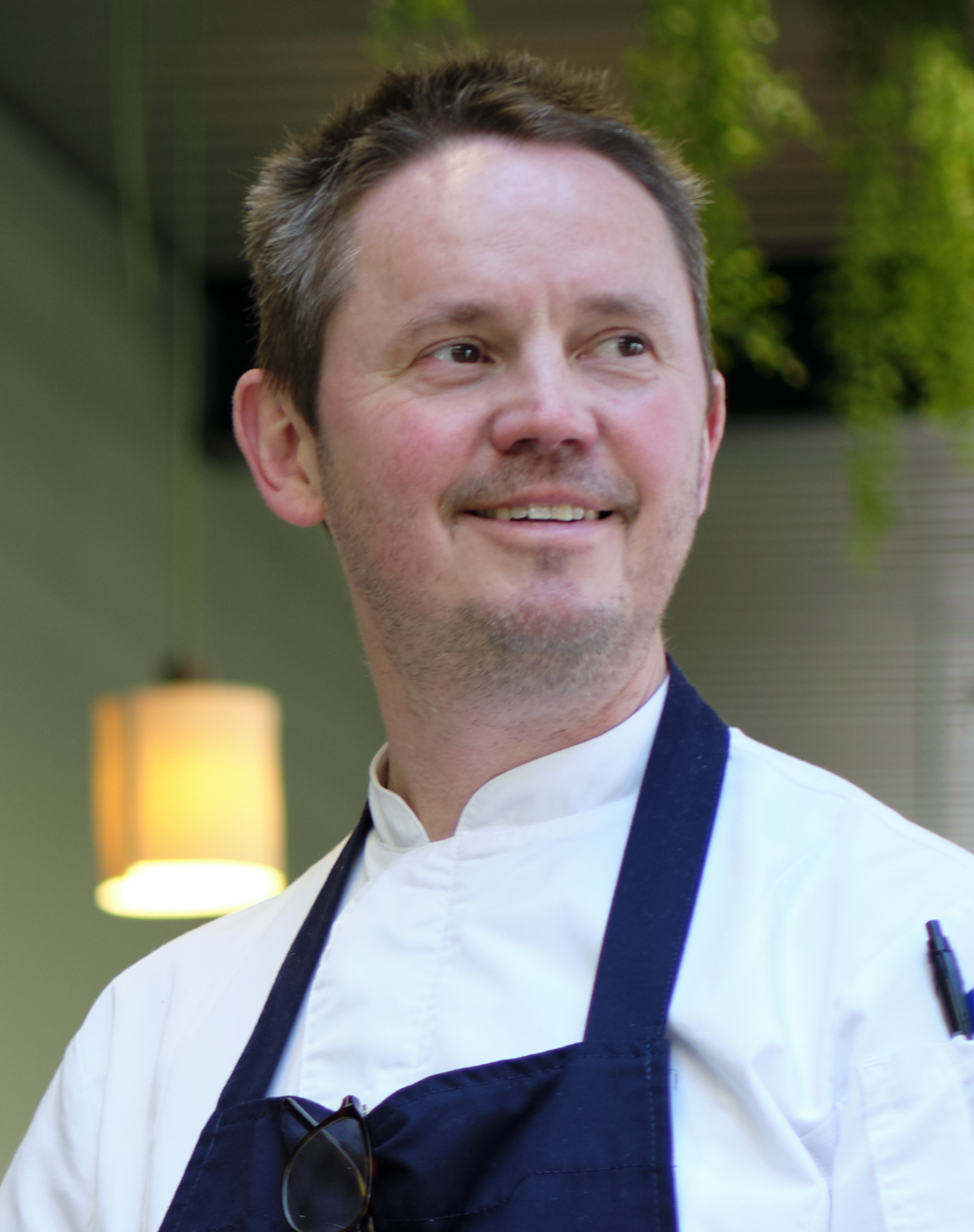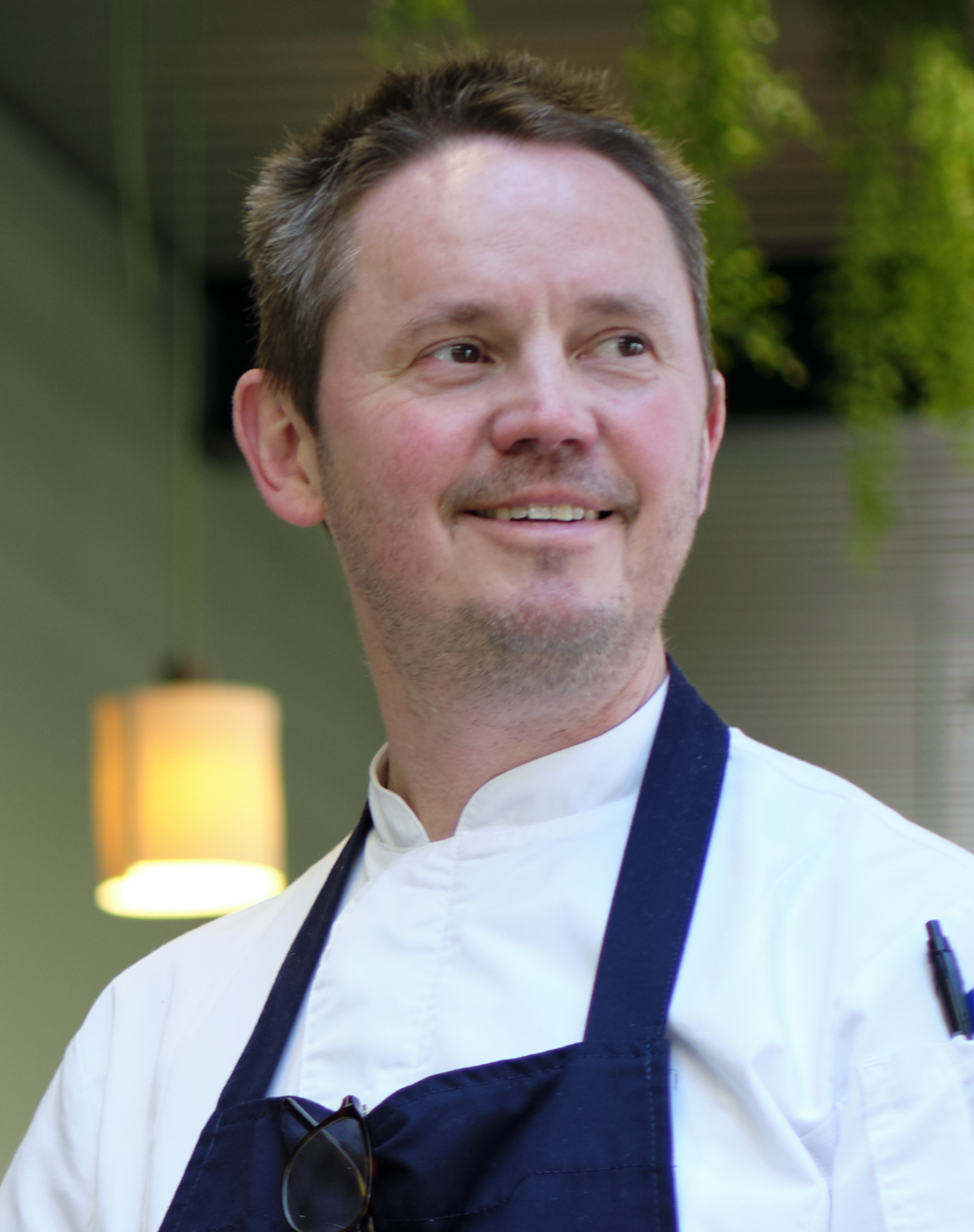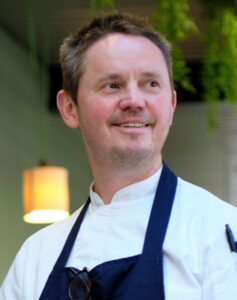 Kevin has over 20 years of experience across top dining establishments including Scott's Restaurant, Mark Hix restaurants, Le Caprice, Soho House Group and Canteen. Now heading up Moss & Moor, set against the backdrop of Ilkley's famous Cow and Calf rocks. The restaurant takes care to showcase ingredient quality and offers breakfast, brunch and lunch as well as the delights of afternoon tea. Kevin is passionate about creating memories and exceptional hospitality experiences for diners.
Alex Wood
Punch Bowl Inn at Maron cum Grafton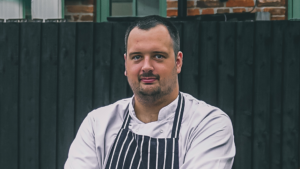 At what age do you know what your future will hold? Well, at a guess, I'm going to say mine was
aged 8! Food was a passion from day one. I loved everything about the combination, colour, fresh
tastes, even as a kid. Today I sit on 15 years of experience as a chef, covering a range of roles from
Chef de Partie at The Crab & Lobster, Junior Sous at the General Tarleton to Head Chef at The
Morritt, Barnard Castle, where we achieved two Rosettes. After a move to The Oak Tree, Helperby as
Head Chef, I am now enjoying the challenge of gaining Rosettes for The Punch Bowl at Marton-cum-
Grafton, an historic North Yorkshire jewel in the crown. Look out for future Rosettes, they're in our
sights and it's just a matter of time!
Cocktail masterclass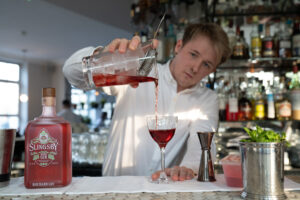 Slingsby is a proud Yorkshire business that started producing their award-winning spirits in 2015, and now offer a range of six premium products to people around the globe, winning over 40 awards. Ultimately seeking to capture the Spirit of Harrogate and deliver it in a bottle for you to enjoy, each of their products use not only the finest pure single grain spirit but are blended with water drawn from the world-famous Harrogate aquifer and hand-grown local botanicals – synonymous with the beautiful and restorative nature of Harrogate.
Mark Owens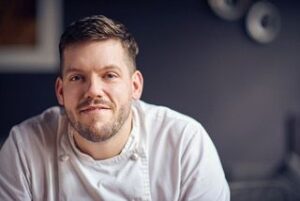 From the chef creators of acclaimed restaurant HOME, The Owl is Leeds Kirkgate
Market's first ever pub. Chef patron Mark Owens leads a team that focuses on
delivering the very best British food, beer and wines in one of the most unique
locations. Our dining room delivers simple British food full of tradition and flavour.
Our location on Fish & Game Row inside Europe's largest and most impressive
market provides the inspiration and foundation of our menu. We are proud to create
old fashioned favourite dishes all using truly British fish and game produce sourced
as locally as we are able. Serving lunch and dinner (on Fridays and Saturdays), we
always choose the very best seasonal produce. Everything is sourced from a close
network of small farmers and independent traders, some from inside the market,
others from across the UK. Attentive but informal, simple and delicious, British pub
grub done well.
Monday 30th August
Jono Hawthawne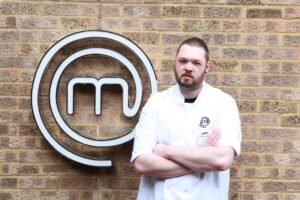 A Professional Chef for over 16 years and a proud Yorkshireman, Jono has spent many years training
in some of the UK and the World's best restaurants including, most notably Michelin Starred, Noma
(Denmark), Quay Restaurant (Sydney) and The Box Tree (Ilkley).
Jono is one of the most creative and talented chefs emerging onto the UK Culinary scene, with his
appearance on the BBC's MasterChef: The Professionals 2020 further elevating his profile. Jono
impressed judges Monica Galletti and Marcus Wareing as well as critics Grace Dent and Tom Parker-
Bowles who revered his inventive style and meticulous execution on his way to the final.
Michelin-starred Andrew Wong too loved his take on the Chinese classic Dim Sum, securing him a
spot in the finals.
"Jono without a doubt is different and there's a lot of things he's doing; he's pushing the
boundaries." – Marcus Wareing
Andrew Dixon
The Cookery School at The Grand York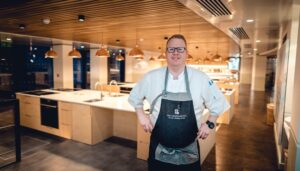 Based in York's finest hotel, The Cookery School at The Grand opened in March 2019 and offers
express, half and full-day courses focussing on a selection of International cuisines and speciality
class. Led by Head Tutor, Andrew Dixon, the Cookery School is designed for novice and aspiring chefs, with classes inspired by cuisine from around the world.
Andrew brings nearly 30 years of culinary experience to The Cookery School at The Grand York. The
former 3 AA Rosette restaurant owner turned professional cookery lecturer, has a mission of
creating an environment which becomes a place to relax, have fun, make friends and try something
new, as well as learning new skills in the kitchen.
Matt Healy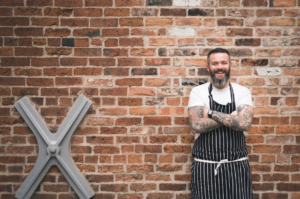 Masterchef: The Professionals finalist Matt Healy will be joining us with a variety of dishes and skills
to help you cook like a chef. Matt is currently collaborating with MultiStories serving up rooftop
tapas inspired plates, with his next project launching in 2022.
 Jon Appleby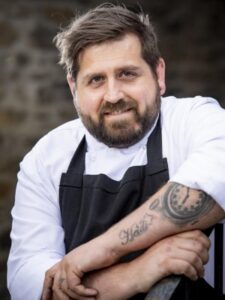 Jon, originally from Middlesbrough, learned his trade in the Leicestershire area before
moving to pursue his passion closer to home. Jon has been with the Blue Lion for over 4
years now and thrives on the vast array of local produce available to him. He has set his
sights on pushing the restaurant to new levels while keeping in line with the character of the
Blue Lion.
The Blue Lion was originally built as a shooting lodge and evolved into a coaching inn around
1840. Paul and Helen Klein took over the Blue Lion in 1990 to make it what it is today. Whilst
there have been alterations and amendments over the years, as the Inn is a Grade II listed
building, attention to retaining the character and history of a Dales inn has been paramount.