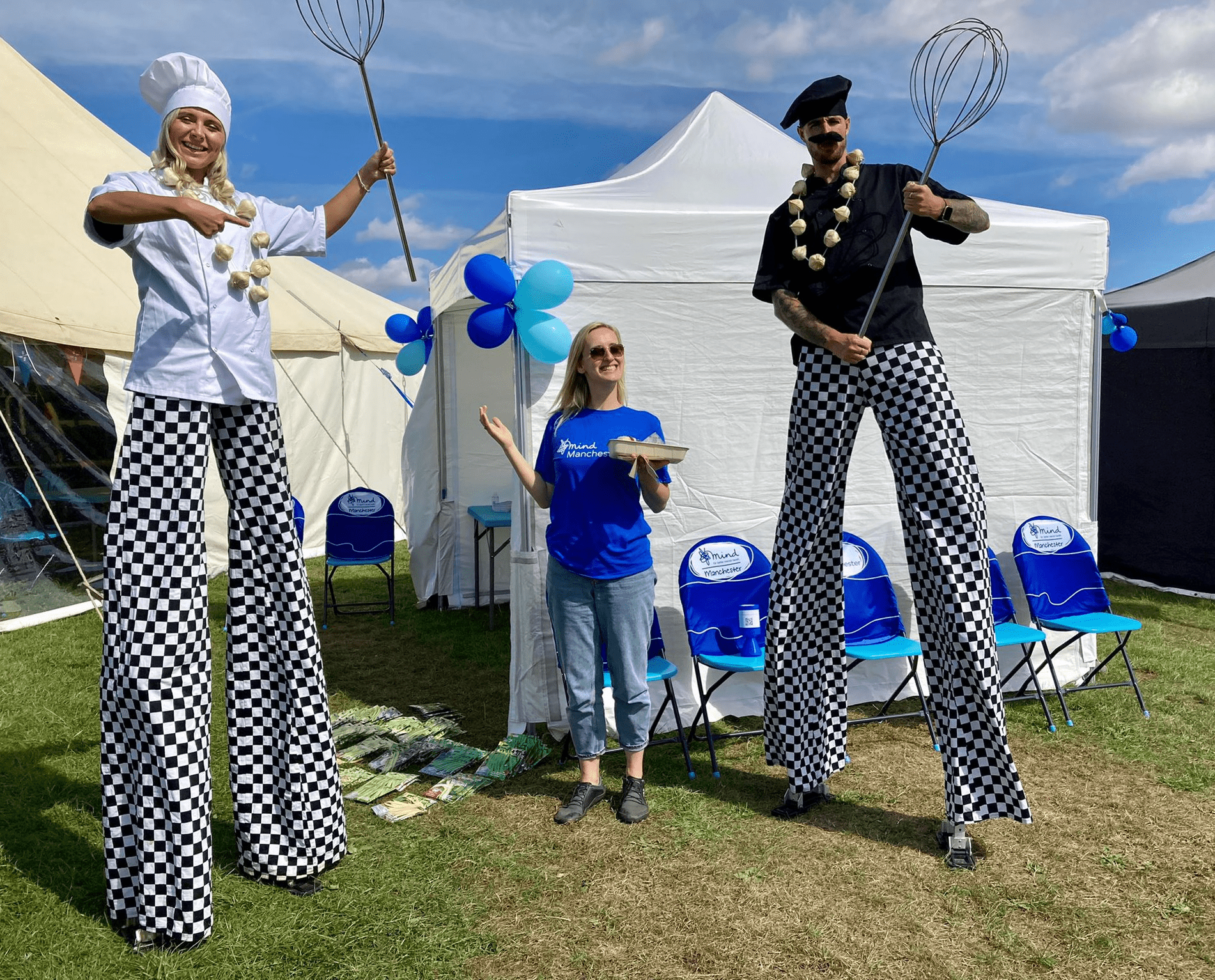 We believe that festivals are the perfect opportunity to generate revenue for a charity dealing with issues close to our hearts. Mental health is an issue that effects each and everyone of us, be it directly or indirectly, and mind works tirelessly helping those in need.
Charity revenue will be generated through multiple streams in a two-way process, generating revenue for an extremely worthwhile cause while simultaneously supporting local businesses.
Through our partnerships with Leeds Mind, Bradford Mind and Mind in Harrogate, we have raised over £91,000 for local mental health charities. For Heaton Park Food & Drink Festival, we will be partnering with Manchester Mind.
About Manchester Mind
Manchester Mind is a local independent charity, who've promoted better mental health for over 30 years.  Around 7,000 young people and adults access their support services, which include youth counselling, emergency food provision, welfare rights, peer support groups, emotional resilience courses, volunteering at their allotment/sensory garden and more.  To find out how to get involved, or access their local services, please visit www.manchestermind.org (Registered Charity: 1102058).